***COVID-19 UPDATE: The Government of Ontario has ordered the closure of all non-essential businesses and services as of Tuesday March 24 2020. This closure will be in effect for 14 days with the possibility of extension. The College of Massage Therapists of Ontario has deemed that massage therapy is a non-essential service and has mandated that all RMTs suspend their practices. All appointments scheduled up to Wednesday April 8th will be cancelled in order to be in compliance with the mandatory closure. I will communicate any developments through email, on Facebook, and on this website. If you would like to reschedule a cancelled appointment or have any questions or concerns, please email me at LaurensGallant@gmail.com. Thank you for your understanding and continued support! Lauren Gallant is a Registered Massage Therapist (RMT) in good standing with the College of Massage Therapists of Ontario. She is committed to providing quality, clinically-indicated massage therapy treatments. Lauren aims to create treatment plans that not only yield results, but also allow the client to be engaged in the process by providing stretches and exercises for at home. Lauren takes a special interest in sports massage, myofascial release, chronic pain management, and acute and chronic injuries. She has completed the Schweitzer's Deep Tissue Therapy Basic Level and uses many deep tissue techniques in her treatments.
Lauren
Registered Massage Therapist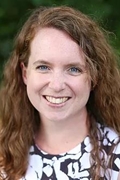 Lauren graduated from Trillium College's Massage Therapy program in 2014 with honours. She has continued her massage education in deep tissue therapy. Lauren also recently graduated from the Business - Accounting program at Algonquin College. Lauren has been an avid equestrian since 1998. In her spare time, you can usually find her out at the barn with her horse, Kinsley.
210 Centrum Blvd. Suite 116, Orleans, Ontario K1E 3V7
613-830-4080
Monday

Tuesday

Wednesday

Thursday

2:00pm - 7:30pm

2:00pm - 7:30pm

1:30pm - 7:30pm

1:30pm - 6:30pm